Notifications might sound boring, but this should not be neglected if you really want to stay in the loop.
About This article
When details change, notifications keep you informed via your browser, email, or mobile phone. However, you might not desire to know about every change for an event happening a few months away. This article will show you how to start customizing your notifications so that you are kept up-to-date with the information that is important to you, and only when you need it.
Finding the Notifications Settings:
To get started, click your profile picture in the upper right and then click "Notifications".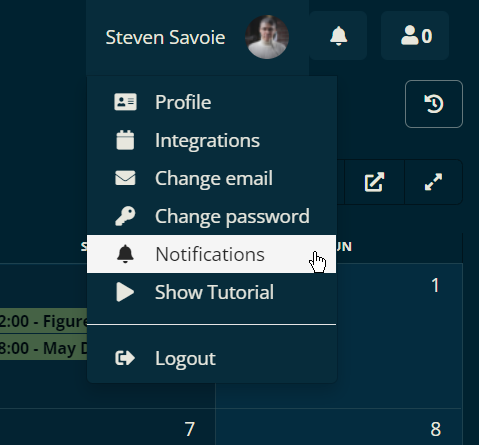 Understanding Your Notification Settings
In the example below, the user will be notified by browser, mobile phone and email every time they are invited to a group. On the other hand, if someone leaves a Crescat group that they are an administrator of, they will not be alerted by any means.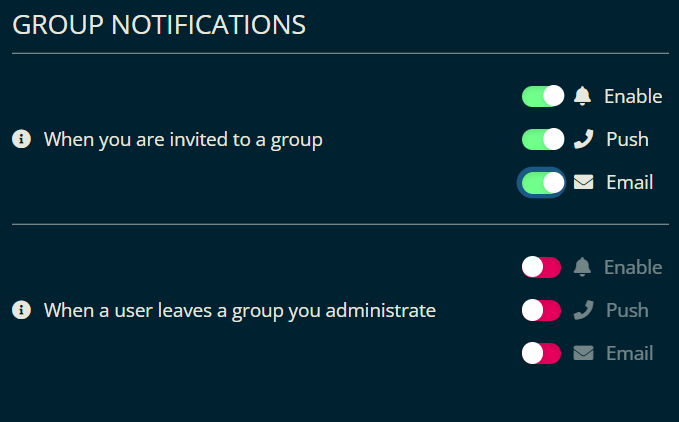 If you are unsure of what results to expect, hovering your mouse over the 'i' icon to the left of the description will give you a quick summary of how things will play out from now on. In the example below, the summary given excludes emails, as I have not selected emails as a channel to receive notifications on.

However, if I toggle 'email' on, the summary gets updated, and I will now receive notifications on all channels when I am assigned a shift.

Finally, there are some notifications that have a drop-down box with time frames.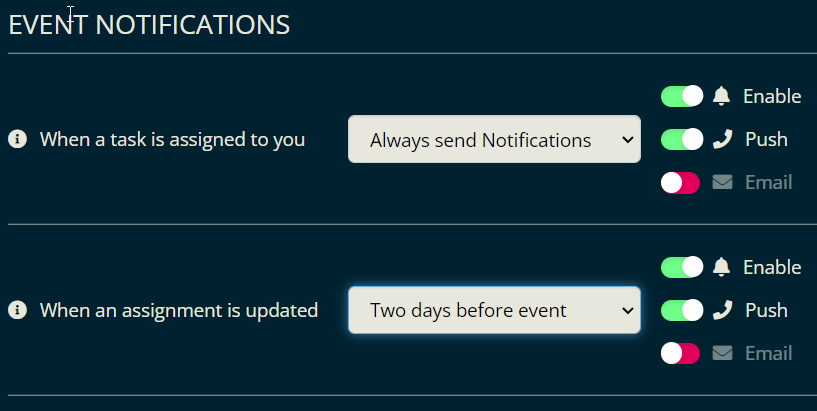 In the image above, the first item in the list, "When a task is assigned to you", behaves the same way as the previous examples would. Whenever you're assigned a task, it will always send you a notification via the channels you've enabled on the right side.
The second item in the list, "When an assignment is updated" would, in this case, only start sending you notifications to the selected channels two days prior to the event.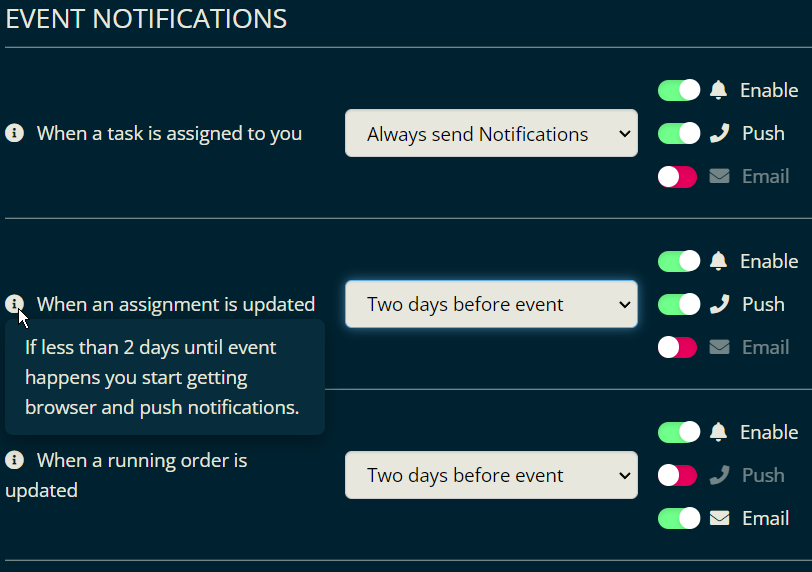 As usual, you can hover over the 'i' icon to get a concise summary of your selection.
If this article was successful, then you should have everything you need to customize what notifications you get, when, and where. All that is left now is to work your way through the menu items on the left and set your preferences in each category.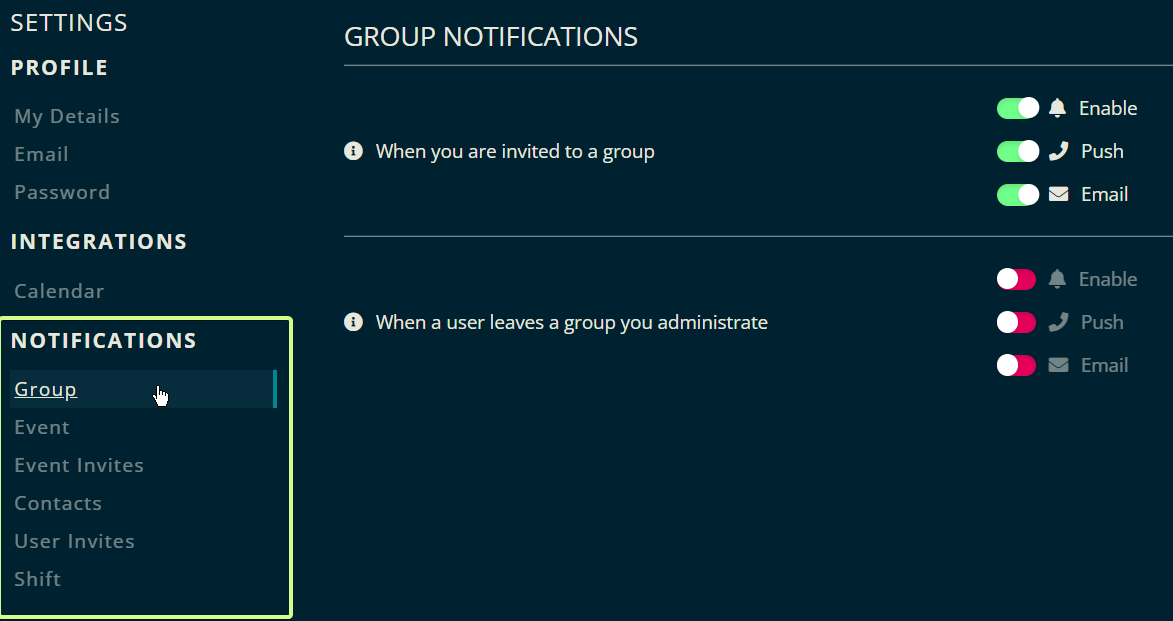 Please let us know below if this article helped you understand how to update your notifications settings.
Best wishes from us at Crescat!