How to change your email account connected to your Crescat profile.
About This Article
This article presumes you have access to your Crescat account. If you do not, please contact support. Changing your email address is easy, so let's launch into it.
Where to Make the Changes
Click the active user's photo at the top of Crescat and select Change Email to get started.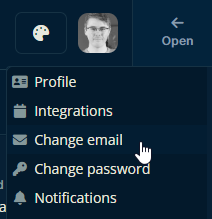 Updating your email address
Write the new email address where it says New Email, and then repeat the new one where it says Confirm New Email. Clicking Update finalizes the changes and logs you out of Crescat.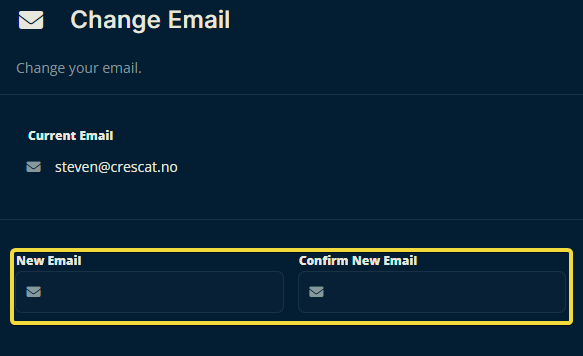 ⚠ Caution
You will be required to confirm your new address before logging in again. The old email address will no longer work. If you find yourself locked out, please contact support.
Please let us know if this article helped you understand how to change your email address on the Crescat platform.
All the best from us at Team Crescat!